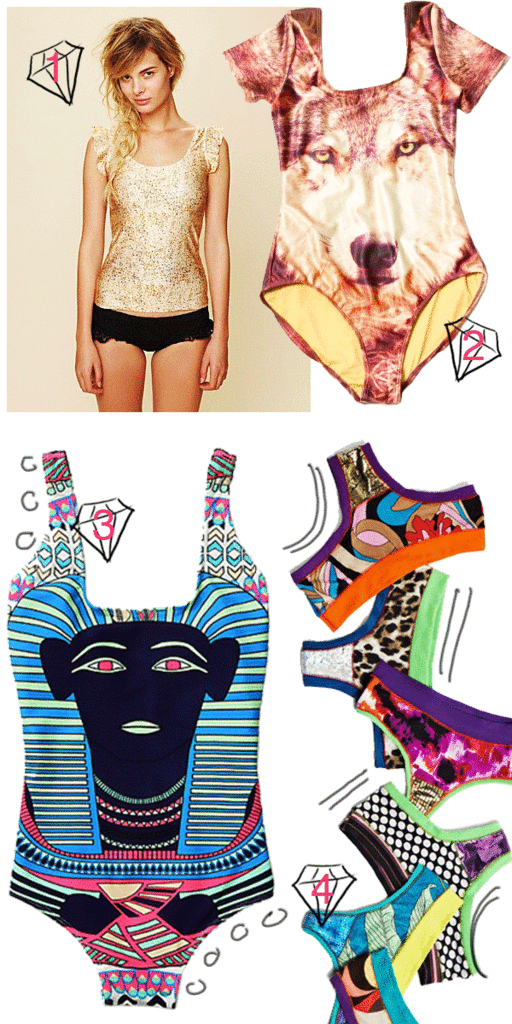 lately, my brain is all things swim. i keep seeing tops, pants, dresses- all in swim fabric. this might be the perfect time to start using all my leftover yards of swim material from senior collection.
#4 is underwear/swim bottoms all in one from Xirena- because you never know when a pool party might break out. Of course, there are tops to match. (thanks FOAM, for the heads up!)
and who wouldn't want a wolf onesie?